White Dove Connection specializes in Funeral/Memorial white dove releases that have been a symbol of purity and peace since the beginning of time. The release of WHITE BIRD(S) at a Memorial Service is one of the greatest gifts that can be given to a loved one.
By sending a WHITE BIRD RELEASE which will live on in the memories of everyone attending, a heart felt and symbolic conclusion to your loved one's memorial or funeral ceremony will be forever treasured. The release of a single white dove at a funeral or memorial service signifies the path of the pure spirit or soul winging its way up to heaven.

ABOUT OUR BIRDS
Our birds are actually snow-white homing pigeons. We have fifteen plus years experience handling/training these special birds, and are known throughout the country for having some of the best white homing pigeon stock. We are professionals and take great pride in our release business and our birds. Man has flown these amazing birds for centuries, both for work and for sport. More recently, these courageous birds delivered messages from the front lines in WWI and WWII. They are even still being used by businesses today to carry film or medical samples across town in some parts of the U.S. Homing Pigeons are enjoyed today largely as a hobby of pigeon racing in the United States, as well as other countries all over the world. There are approximately 12,000 plus registered members of the American Racing Pigeon Union in the U.S.A alone.
We work with our birds daily, carefully training them to fly home each time they are released. Upon their arrival, they know they are coming home to food, water, and a cozy, dry loft. Ring-necked doves, such as the ones purchased at a local pet store, do not possess the homing instinct of the homing pigeon and would quickly perish in the wild if released. Homing pigeons cannot be purchased at your local pet store or feed store. The safety and welfare of our birds is first and foremost. They will not be released in unfavorable or unsafe conditions. (see Release Policy)
RELEASE POLICY
To release only well trained, well cared for white homing pigeon stock which are banded with bands from the American Racing Pigeon Union (AU)
Appropriate attire for the occassion will be worn for all release events and that the release coordinators are 100% reliable and on time
To return 100% deposits if release must be cancelled for acts of God
To NOT release birds INDOORS
To NOT release birds AT NIGHT.
To NOT release birds in INCLEMENT WEATHER (strong winds, heavy rain, snow, or hail)
To NOT ship birds by mail for self-release
To NOT release birds beyond a range they are unable to safely fly home on the day
PRICING
FUNERAL/MEMORIAL RELEASES
Standard package of 1-2 spirit dove(s) from a chapel release $125
Trinity Release 1 spirit dove followed by 3 spirit doves shortly after representing Father/Son/Holy Ghost $175
Mother's Day or Father's Day Memorial A release of a single white dove, is a wonderfull tribute to all mothers/fathers, for their undying love and support $125
Memoriam Tribute An annual tribute to the memory of a lost loved one by releasing a single white dove. $125
Remembrance Day Memorial The release of a flock of white doves (6-12 doves), in conjunction with Remembrance Day Ceremonies to commemorate those who lost their lives in all the wars can be a truly memorable tribute $275
WEDDING RELEASES
Standard package-2 spirit doves representing bride/groom with either hand release or chapel release $150
Premium package-2 spirit doves followed by 4-10 spirit doves released simultaneously with either chapel or hand release of wedding party $275
PAYMENT POLICY
A 50% deposit is due at the time of booking. The balance is due 1 month prior to the event. Should we cancel the release due to threatening weather, a 100% refund will be given.
SERVICE AREA
Our service area includes the Twin Cities, Southwestern MN area (Mankato to Fairbault area) There will be an additional $20 charge for releases further than 40 mile radius of Belle Plaine, Mn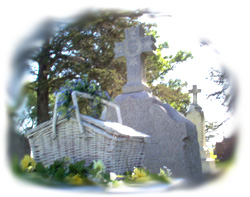 White Dove Connection
25740 HICKORY BLVD.
BELLE PLAINE, MINNESOTA
56011
PHONE (952) 873-5664 CST